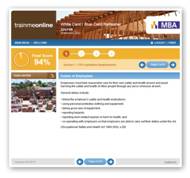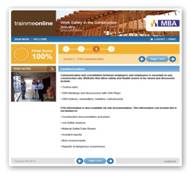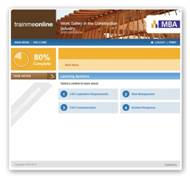 $90

Prepare to Work Safely in the Construction Industry
CPCCWHS1001
The learning for this White Card course will be covered via Master Builders Online Portal.
When you have successfully completed all the knowledge activities and final assessment for this course online, you will then be required to complete the face to face practical assessment.
Please Note: Western Australian Construction Induction Training cards can only be issued to persons located in Western Australia at the time of the assessment for the CPCCWHS1001 Prepare to work safely in the construction industry.
Practical Assessments are conducted in person at our West Perth facility and take place on the following days and times:
Tuesday 9.00am – 1.00pm
Thursday 9.00am – 1.00pm
Note: practical assessments via Skype are only available from the Master Builders regional offices, so please contact the training team for further information.
Please email training@mbawa.com or call (08) 9476 9800 to book in a scheduled day and time for the practical assessment. These are subject to availability at the time.
You must ensure you bring current photo ID confirming a WA location and have the required Personal Protective Equipment (PPE) to demonstrate the proper use of PPE in the practical assessment (hard hat, eye protection, hearing protection – ear plugs or ear muffs, and high visibility retro reflective vest).

These items must be brought with you on the day of the practical assessment, or if required can be purchased from our reception for $55.00.

You will need basic internet connection and browser software such as Internet Explorer to be able to access this course online.
You will have 3 months to complete both the online course and practical assessment, otherwise your enrolment will expire.

An individual purchasing this online course must be aware that to attain the Statement of Attainment and White Card, you are required to meet all the assessment requirements.

You will also make a declaration that you are located in Western Australia and have completed the training without any assistance.